Takeda In Gastroenterology
At Takeda we believe that no gastrointestinal disease that is life-limiting to patients should remain unnoticed or untreated. With nearly 30 years of experience in gastroenterology, we have made significant strides in developing treatments for patients in areas of high unmet need by using cutting-edge technologies to discover and develop a sophisticated range of medicines.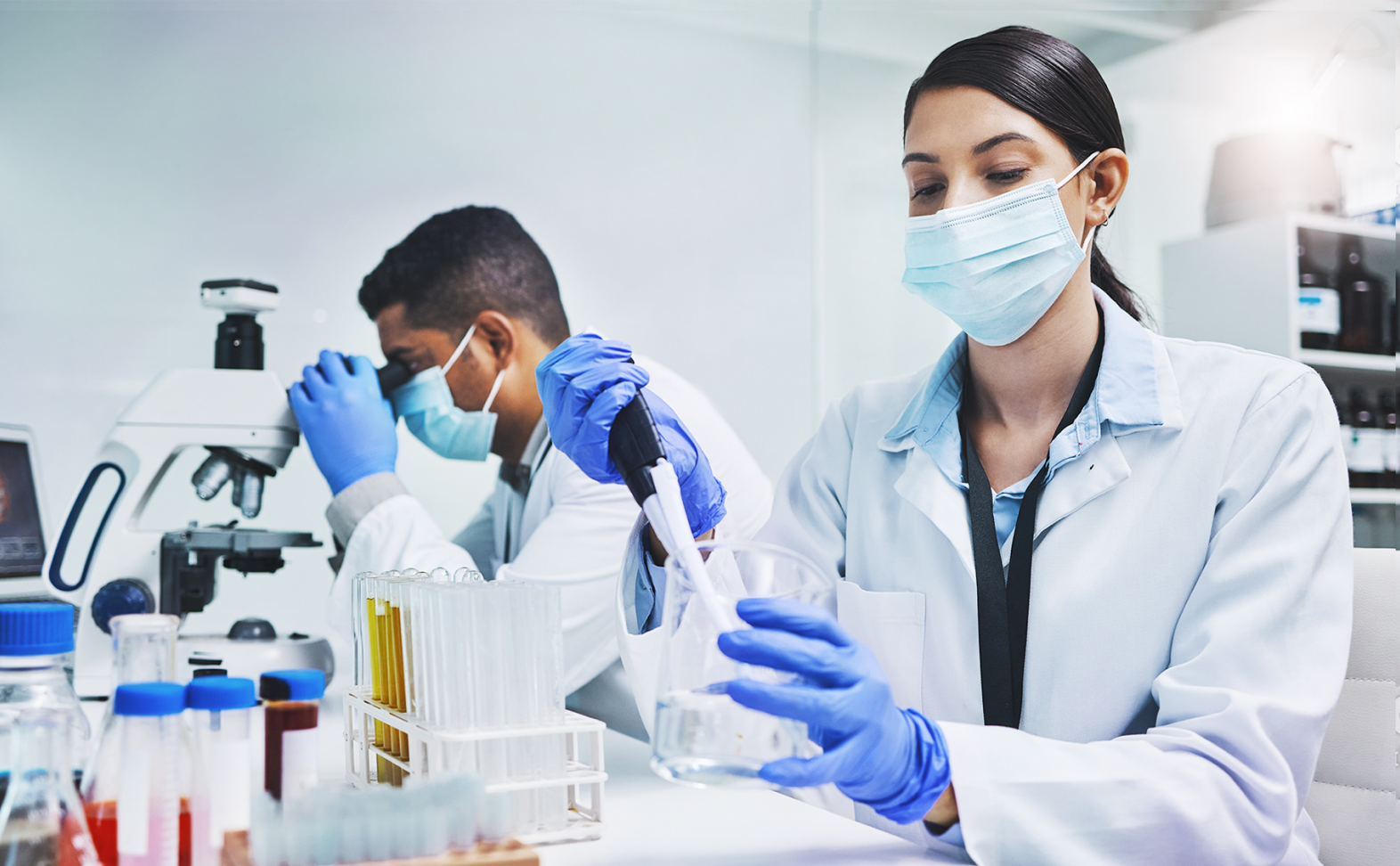 Takeda's world-class R&D team has an unwavering commitment and passion for developing innovative therapies. We collaborate in areas where patients' needs are greatest, forming partnerships that will enable us to make a greater impact on patients' lives - now and in the future. Together with researchers, patient groups and more, Takeda is working to advance scientific research and clinical medicine and will continue our search for better disease management for all those affected by gastrointestinal diseases.
OUR EXPERTISE SPANS ACROSS DISEASES AS PREVALENT AS IBD TO THE ULTRA RARE SBS-IF
Takeda's core focus in gastroenterology (GI) include advancements in inflammatory bowel disease (IBD) such as ulcerative colitis and Crohn's disease as well as rare GI-disorders such as short bowel syndrome - intestinal failure (SBS-IF)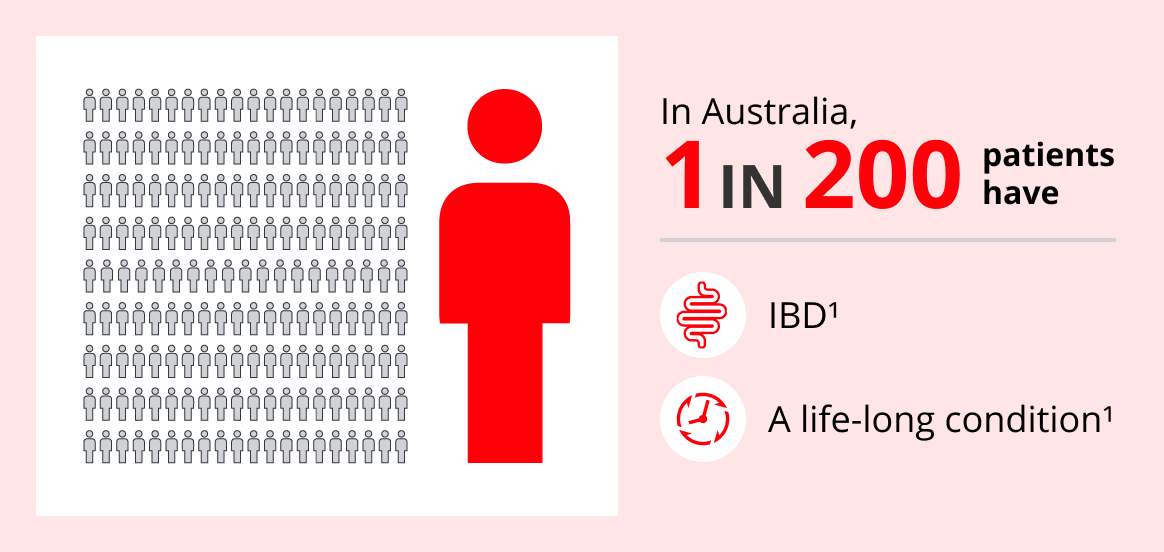 In inflammatory bowel disease (IBD), patients experience chronic inflammation of their digestive tract causing severe abdominal pain, diarrhoea and unexplained weight loss.2 IBD differs from other lifelong gastrointestinal conditions such as irritable bowel syndrome (IBS). Despite symptomatic overlap, IBS is more of a functional disorder with no inflammatory component, appearing structurally normal in a colonoscopy.
IBD on the other hand is classified as a disease with destructive inflammation, identifiable by established biomarkers and visible changes in colonoscopy.3,4 Early and prompt patient management in IBD can reduce bowel damage and prevent long-term disease complications.5 Although challenging, IBD can be successfully managed and patients can have long periods of remission returning to a normal quality of life with no disability.6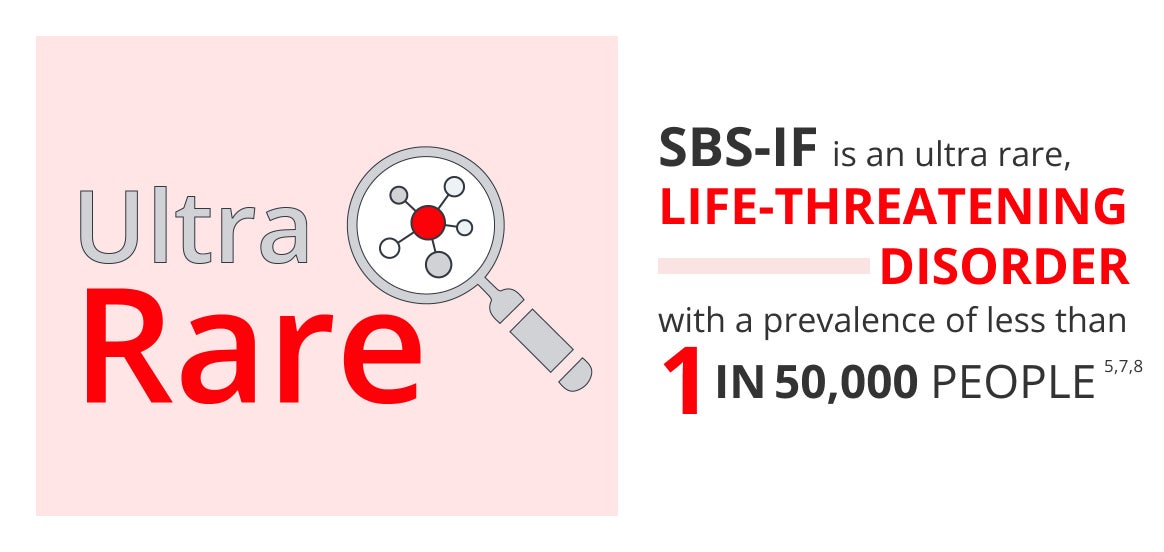 Short bowel syndrome - intestinal failure (SBS-IF) results from the loss of a significant portion of the small intestine as a result of surgical resection or from congenital conditions. Patients with SBS-IF are unable to absorb enough nutrients, fluids and electrolytes leading to malnutrition, diarrhoea and loss of essential vitamins and minerals. Patients require parenteral nutrition (PN) in order to sustain life.

However, PN imposes a substantial patient and medical burden with impaired quality of life and high morbidity and mortality due to complications from PN. Newer treatments are aimed at increasing intestinal function and improving the absorptive capacity of the remaining intestine to reduce the need for PN.7-12
TAKEDA: MAKING A DIFFERENCE, PROVIDING TRULY PATIENT-CENTRIC CARE
At Takeda, we believe in order to make a difference and provide truly patient-centric care, it is important to understand patient and healthcare professional's needs and go one step further. We believe in supporting the needs of healthcare professionals and patients alike, with the right support and resources which are now easier than ever to access via TakedaPro.
Our healthcare professional's platform TakedaPro offers a new design focused on improving the user experience and making navigation through the site easier. You can also look forward to new expert content and healthcare professional resources.
Have you registered?
TakedaPro offers easy access to our
resources, services & expert knowledge.
REFERENCES:
Busingye D, et al. PLoSONE. 2021;16(5):e0252458.

Seyedian SS, et al. J Med Life. 2019;12(2):113-122.

Rani RA, et al. Intest Res. 2016;14(4):297-304.

Ford AC. Gatroenterol Hepatol (N Y). 2020;16(4):211-213.

Colombel JF, et al. Gastroenterology. 2017;152:351-361. e5.

Le Berre C, et al. Gastroenterology. 2022;162:1424-1438.

Jeppesen PB. J Parenter Enteral Nutr. 2014;38(suppl 1): 8S-13S.

Pironi L, Arends J, Baxter J, et al. Clin Nutr 2015;34(2):171–180.

Hofstetter S, Stern L, Willet J. Curr Med Res Opin 2013;29(5):495–504.

EU Regulation No 536/2014 of the European Parliament and of the Council of 16 April 2014 on clinical trials on medicinal products for human use, and repealing Directive 2001/20/EC.

Winkler MF, Smith CE. JPEN J Parenter Enteral Nutr 2014;38(1 Suppl):32S–37S.

Matarese LE, Jeppesen PB, O'Keefe SJ. JPEN J Parenter Enteral Nutr 2014;38(1 Suppl):60S–64S.